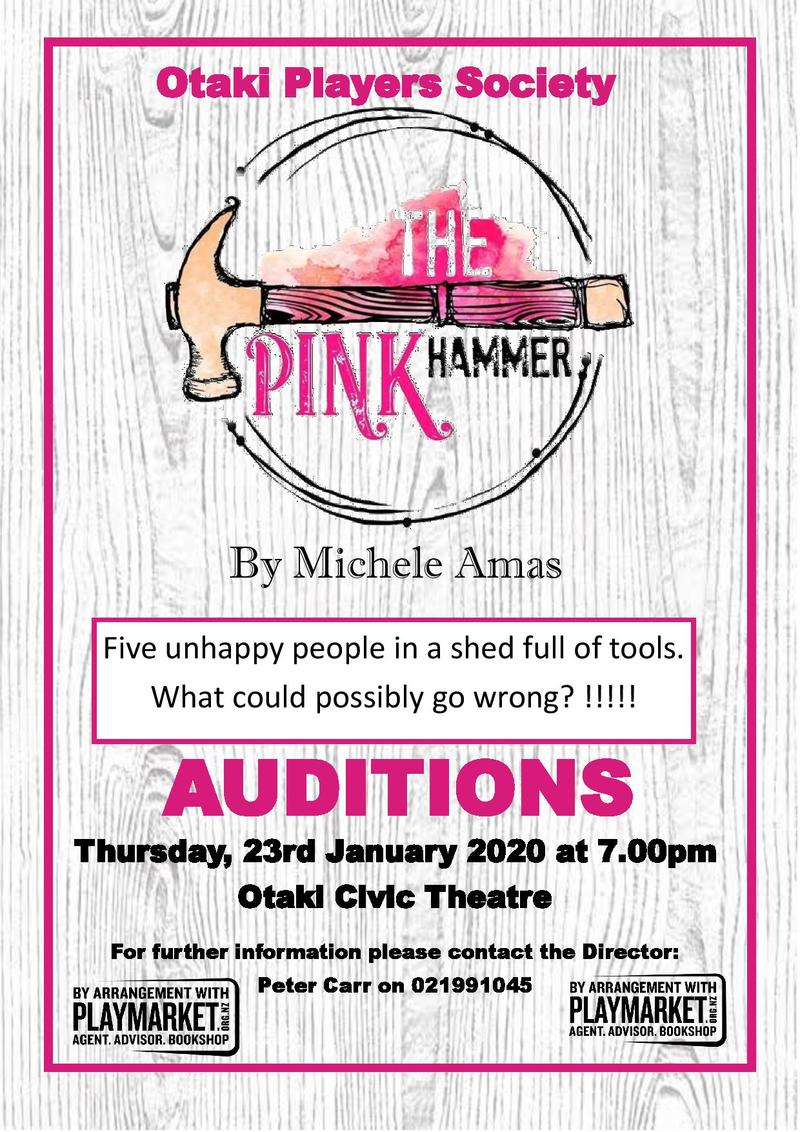 Four very different women answer a flyer for 'The Pink Hammer Workshop' – a ladies-only woodwork class. They turn up expecting empowerment and sisterhood from the advertised tutor, Maggie Taylor….but when they arrive, Maggie's gone AWOL. Maggie's husband Woody certainly doesn't want a bunch of crazy women playing with his tools, but he doesn't have a choice!
On Stage 21st - 30th May 2020
CAST LIST. 4 women, 1 man
Annabel late 40s – 50s
Counsellor in private practice. She also runs the Dickens Book Club. Was an active feminist in the early 80's.
Wants to build: a Victorian-style display cabinet for her complete works of Dickens.
Louise 50s
A nurse. Moved home to care for her parents. Has many dark shadows in her life and is easily spooked.
Wants to build: a small house one day.
Helen late 50s - 60
Prefers horses to people. She has two grown-up sons to different fathers, both ofwhom were jockeys. She never married.
Wants to build: a coffin.
Siobhan 30 – 40s
Irish. Sings. Lives with her cousin. Works at the local vet clinic and is in love with Martin, a vet, who has extraordinary hands but is married.
Wants to build: a luxury dog kennel to snugly house Martin's labradoodle.
Woody 30 – 40s
A carpenter recently made redundant. Married for four years to Maggie. Woody may know about tools but to him empowerment sounds like something you plug into a wall socket.
Wants to build: a way to get these bloody women out of his workshop.